Tinos belongs to the Cyclades islands in Greece and is located between the islands of Andros and Mykonos. It is very famous for it's Orthodox church of Panagia (Holy Mary), its sandy beaches and the traditional villages like Pirgos where many modern Greek sculptures like Giannoulis Halepas and Dimitris Filippotis come from.
Tinos hotels
Find the cheapest offer for hotels in Tinos island comparing prices and reviews from the largest booking website: booking.com – Tinos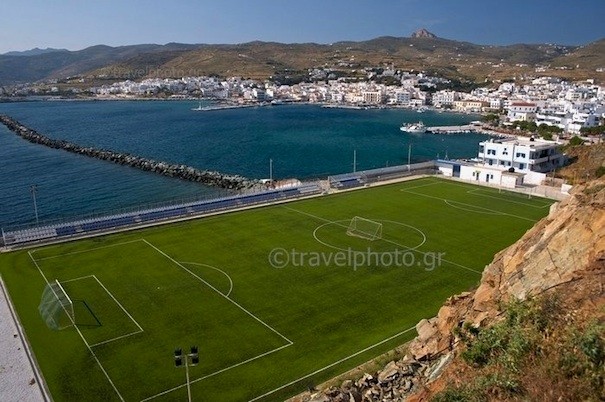 Pirgos village and Tinos marble
Pirgos village is the largest Tinos' village and it is located 25 km north of Tinos capital and port, Chora.
It is one of the most beautiful and traditional villages in Cyclades islands with rich historic and artistic tradition.
Tinos is famous for top quality white and green marble and it is in Pirgos village that the art of forming it into art masterpieces was evolved throughout the centuries. According to tradition ancient sculptor Fidias (490-403 BC), one of the most famous classical period sculptors, had visited Tinos in order to teach the art of sculpture!
Photos of beaches, villages and the Chora (port and capital) of Tinos island
Tinos island map with some photo locations marked