Marmari coastal village in South Evia island is an ideal weekend destination due to short distance and time needed to reach it from Athens.
Moreover, its beautiful beaches and the variety of tavernas, cafeterias and bars offer more than enough for a short and relaxed escape from the city.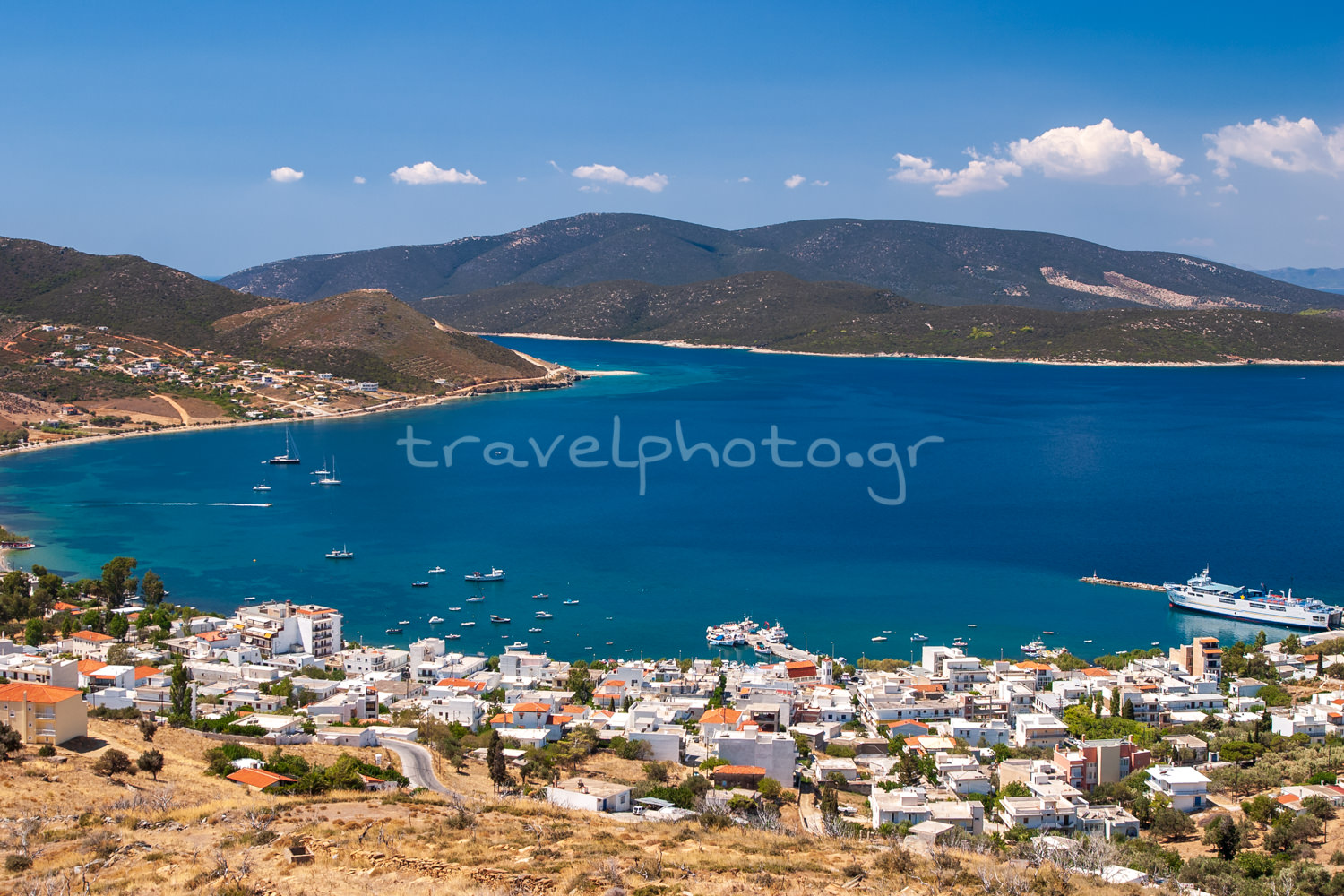 Access to Marmari
Marmari is located on south Evoikos gulf almost opposite from Rafina's harbor. From Rafina you have to take the boat that needs about an hour to reach Marmari.
If you take into account that you will need from 30 minutes to an hour in order to reach Rafina from every Athens' suburb then you know that in two hours (something more something less) you will find a place that generously offers all the things you can't find in the big city…
View ferry boat time schedule from Rafina το Marmari from the official Rafina's port website.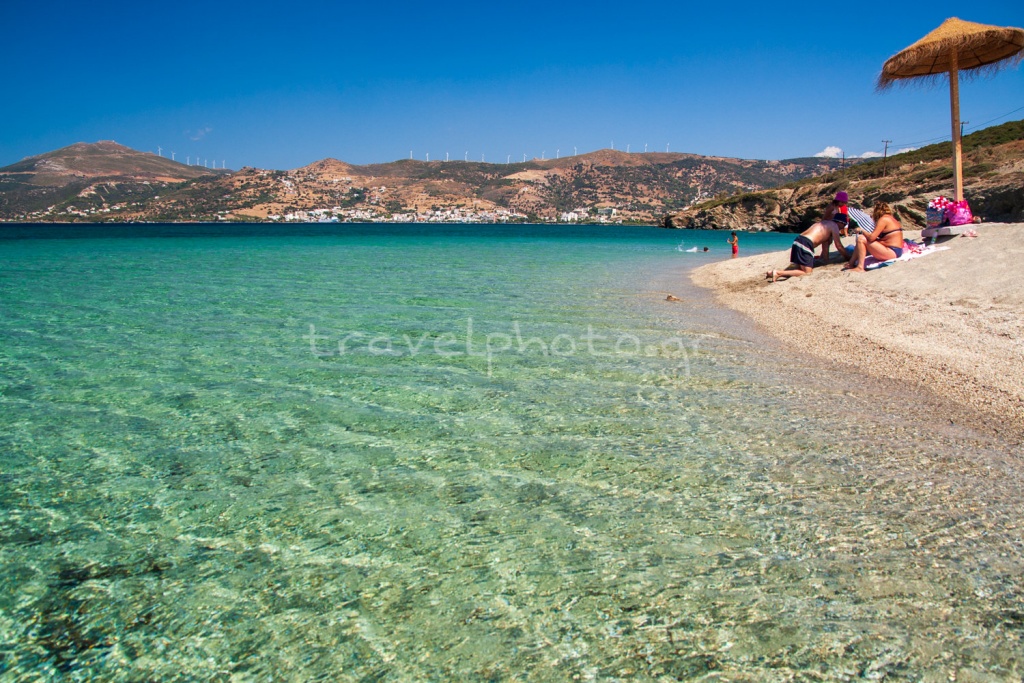 …Very clean sea, nice beaches with not so many people, lack of traffic, fresh air, no noise pollution and a sense of holidays even if you stay like most visitors, for only a weekend.
Marmari swim and food
You may also park your car in Rafina and save some money, since most beaches can be reached on foot if you are in the mood of walking for at least 2 kms for some beaches. In addition, most cafes, ouzeri, tavernas and some bars are located on the coastal street that is suitable for walks in the night since no car's crossings are allowed there after sunset.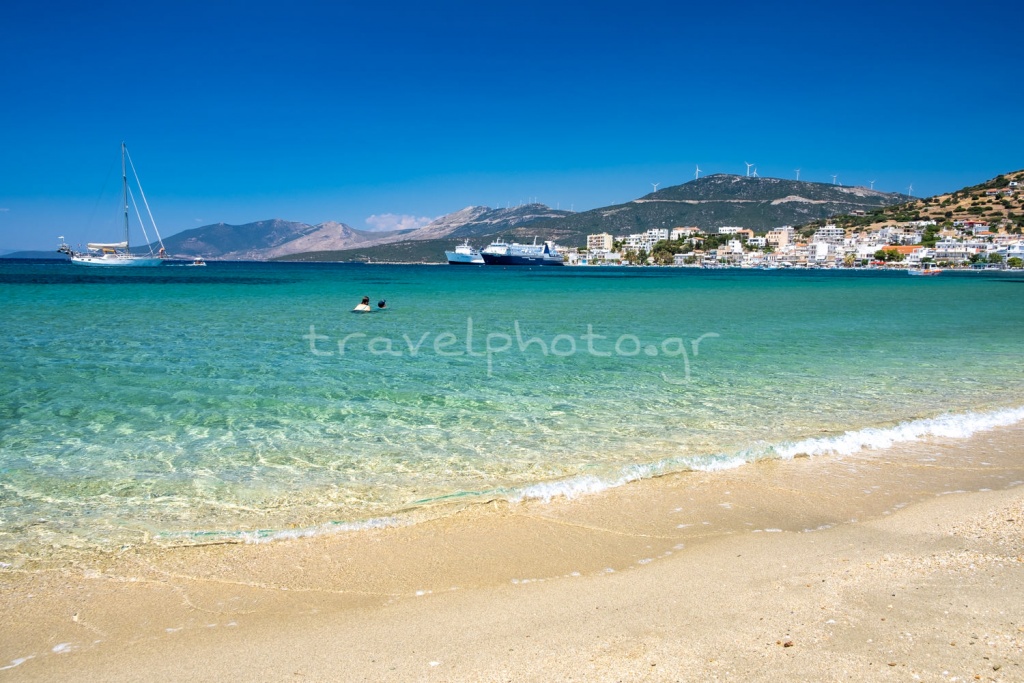 As a result, you can walk a few times up and down in order to decide where to take your ouzo meze (titbit), your coffee, or dinner if you like.
Take a look at the amazing south Evia beaches at www.travelphoto.gr/en/south-evia-beaches where you will also find each beach's map location.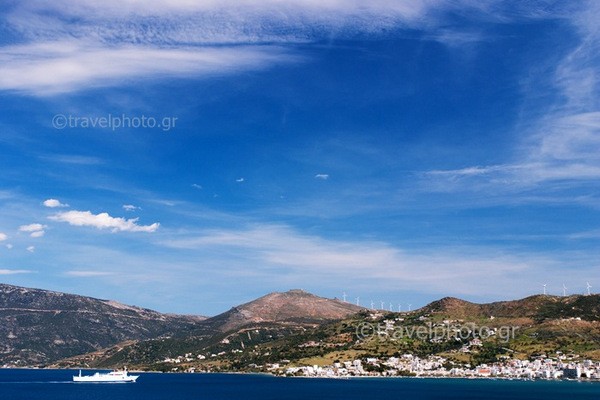 If you take your car then you can visit some other beaches on the South Evia's Aegean side where there are some great beaches and villages like Giannitsi beach, Agios Dimitrios village and beach and some other.
On your way there or back you will also find some great tavernas with tasty meat and other dishes at Pothi village (in case you go to Giannitsi beach) and Paradisi village (on your way to or back from Agios Dimitrios beach) where there are two places to eat under platan trees on a picturesque setting.
Video from Kokkinis beach, Marmari-Evia island
Karystos city
Finally, we propose to visit the largest urban center in South Evia, the city of Karystos. Karystos population is around 5.000 people but on summer time, especially during August, you will find there at least two or even three times more people. Take your Greek meze, food, salad, drink at the coastal stores and watch the latest blockbuster movies on the summer city's picturesque cinema. Don't miss it!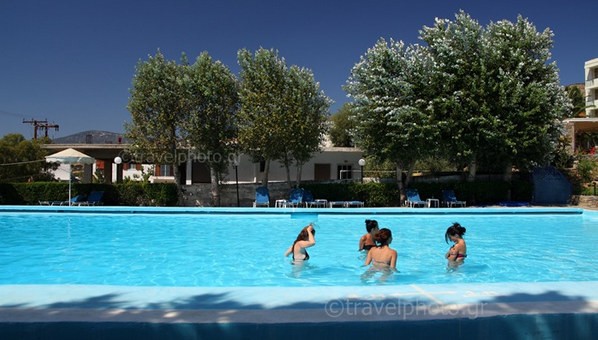 Hotels at Marmari and Karystos
Check rooms and compare prices from the major booking website at Marmari or at Karystos. You may also check at here or directly using the dedicated map below.


Images from Marmari village at South Evia (Euboea) island
Marmari map, South Evia island