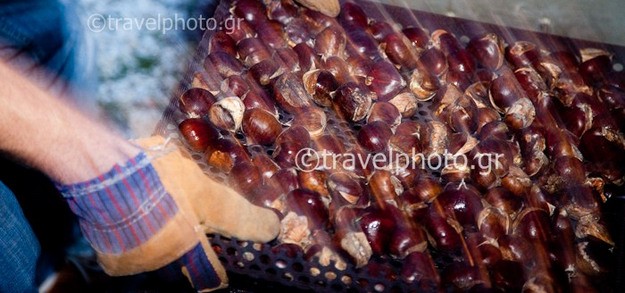 Chestnut festival in Pelion mountain takes place annually at Xourihti village, close to famous Tsagarada, during which you will have the chance to taste the delightful Pelion chestnuts either boiled or roasted, listen to what local producers have to say about their products, be amused with traditional dances by folklore dance groups and feel the energy that Pelion mountain usually offers to its lucky visitors.

Photos from chestnut Pelion festival
Pelion hotels
Find the best offers for Pelion room prices (Mouresi municipality: Tsagarada, Damouhari, Agios Ioannis coastal resort κ.α.)

Pelion mountain map
Click on the red symbol for access and direction info.