Small watermills, large platan trees, running water and stone bridges are found on a small green oasis called Kria in the city of Livadeia, Boeotia prefecture capital.
Access to Livadeia city
Livadeia (Livadia) is located 140 kilometers from Athens. Is is easily accessed from the national highway of Athens-Lamia from which you exit at around the 110th km with direction to Orchomenos small town. You are just a few kms from Livadeia city. For detailed instructions you may also use the embedded map at the end of this article.
Kria at Livadeia
Kria location is a small green oasis at the south part of Livadeia city. It is the most important leisure spot of the city not only for its around 20,000 citizens but for many travelers and tourists that visit Boeotia (Viotia) prefecture for tourist attractions like Arachova village, Parnassos ski center and archaeological site at Delphi. Kria have some very nice places to take your coffee or taste the famous souvlaki of Livadeia.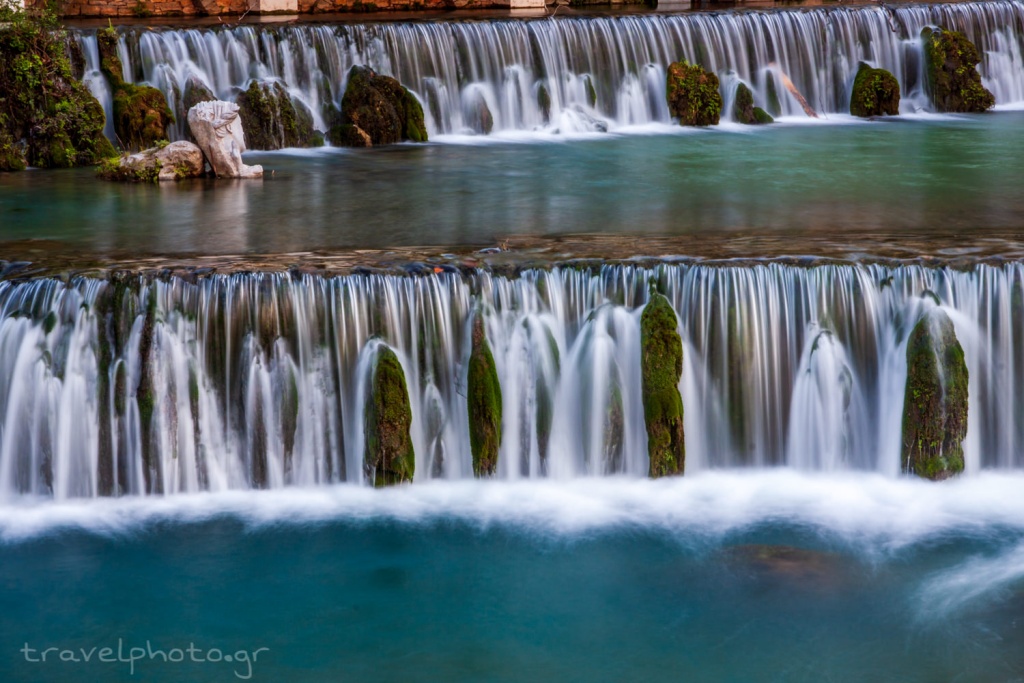 You may also walk on the paved pedestrian zone and cross from one side of Erkina river to the other using the small stone bridges build on the 19th century. Spring is probably the best season to visit the area in order to see nature at its best as everything around flourishes and the river is at its greatest strength due to snow melting from the surrounding mountains.
Cafe at Krya Livadeia
It is the combination of mild temperature that allows you to sit outside and just over the running water, the smells of spring time and the sound of the river that makes Kria such a great leisure place.
Running water, stone bridges and big Platan trees are part of Krya setting.
Ancient Krya
Krya was a very important place during ancient times since it was here that the legendary oracle of Trofonios Dias (Zeus) was located. Worshipers at the oracle had to shower and drink water from the two springs of Erkina river, Lithe (Oblivion-Lithi) and remembrance (recollection-mnimosini) in order to take the classified oracle's prophesy!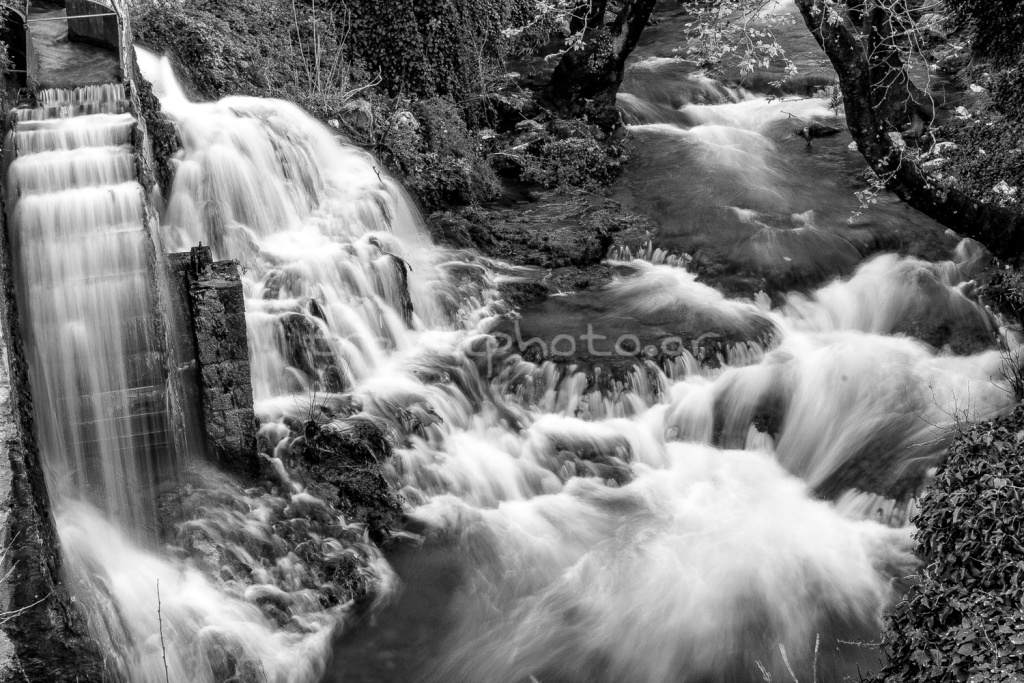 These two springs are still the living source of Erkina river that creates the beautiful Krya location in Livadeia city. If you have time you may also walk to the paved to the paved footpath and see the small stone theater used for cultural events by the municipality of the city or walk even higher to the chapel of Saint Jerusalem and enjoy the view to the medieval castle, the city of Livadeia and Parnassos mountain.
Photos from Krya Livadeia
Area map