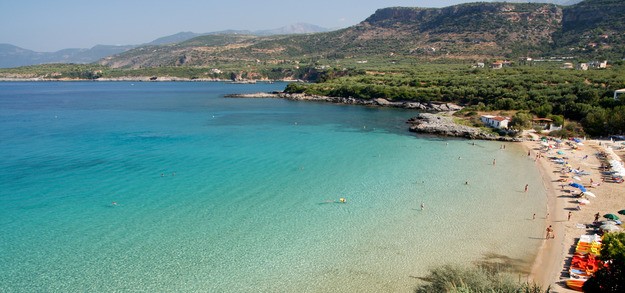 Messinian Mani landscape is milder and greener than the one in Lakonian Mani. Stoupa and Kardamyli coastal villages are favorite tourist attractions with a lot of accommodation services, beautiful beaches and traditional tower houses. Access from Kalamata city is mountainous, through Taigetos mountain slopes, but relatively easy and at some points quite impressive. Kardamyli is 36 kilometers away from Kalamata and Stoupa 44 kms. Distance from Athens to Kalamata is 239 kms but you may also use city's airport and fly straight from Athens.
Kardamyli
Kardamyli is mentioned by Homer in his Iliad as one of the cities offers to Achilles from Agamemnon in order to persuade him to return to Troy's siege! It also played an important role during the Greek revolution back in the 19th century. kardamyli's old settlement is full of traditional tower houses while on the new part of the village you will a lot of restaurants, cafeterias and some bars that are full of young people during summer time. One of the most beautiful beaches around Kardamili is Fonias pebble beach with clean deep sea.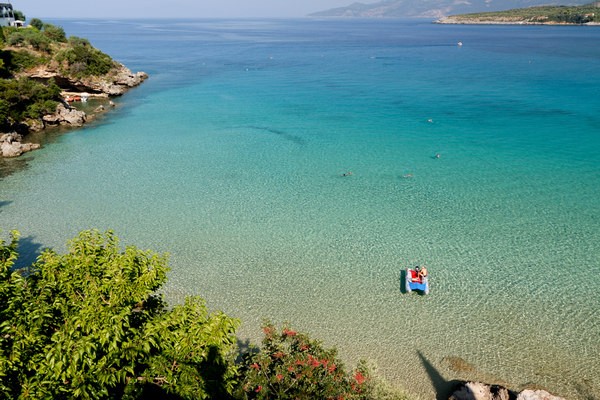 Stoupa
Stoupa village is a relatively new settlement build behind the large organized beach. Some people prefer this one while some like more Kalogria beach, in walking distance from Stoupa, for its gold and white sand, and the exotic colored shallow water! It was back in 1917 when Nikos Kazatzakis and Giorgos Zorbas lived for some time in this beach. The two men were both friends and partners and this relationship was the inspiration for the classical literature hero Alexis Zorbas in Kazantzakis novel "Zorba the Greek". Kalogria beach now is organized with a a few beach volley fields and two beach bars (summer 2009).

Stoupa and Kardamyli hotels
Both Stoupa and Kardamyli villages have some nice hotels and rooms to stay during your holidays.
Photos from Messinian Mani and Kalogria beach
Area Map
click on the red dots for info and access directions