Ancient Dodoni, a 4,500 year trip.
Ancient Dodoni is one of the most important archaeological and cultural sites in Greece since its oracle was according to ancient philosopher Aristotle, the birthplace of Greek civilization.
It was a very important center of Zeus worship while even earlier and in specific during the bronze age it was a worship site of Goddess Earth or some other feminine fertility deity.
— Photos from Dodoni archaeological site
— Dodoni map
Unfortunately there are no remains of the ancient oracle and we know only a few things about the rituals that were held there during the first years that Dodoni was used for religious practices. We know however that the priests gave their prophesies by interpreting mainly nature's sounds, like the one by the water springing from the holy spring, the rustling from the holy tree (oak tree) and from some vessels put on tripods placed around the holy oak tree.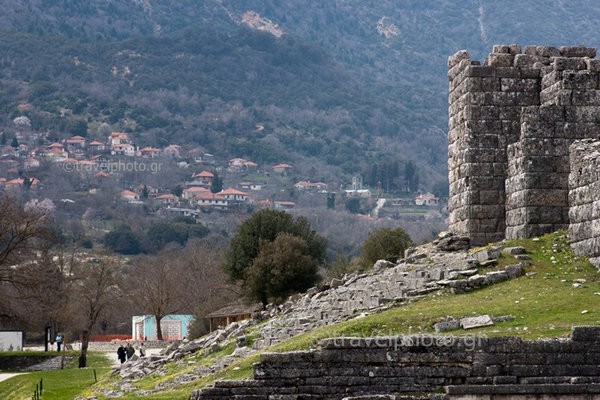 Dodoni ancient theater
One of the most impressive ancient monuments in Dodoni is its famous theater. It was build by Epirus king Pirros during the 3rd century BC with a capacity of 18,000 spectators and it is one of the best preserved Greek ancient theaters. During the ages many things were destroyed or altered on the original theater's structure which was forgotten and stopped being used around 4th century AD.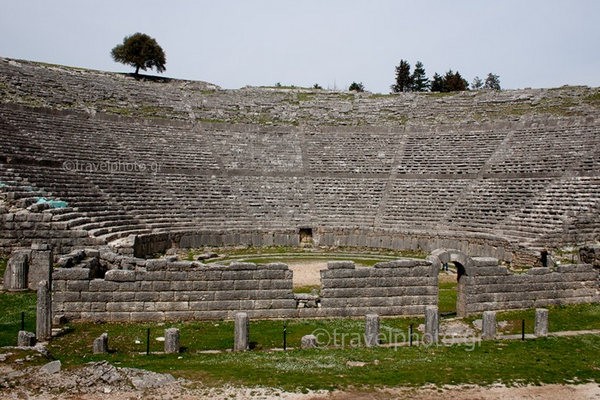 Apart from Dodoni's ancient theater a visit to archaeological site will give you the chance to see some important ancient monuments like the holy residence (Iera Oikia), Vouleftirio (Parliament), Pritanio (Deanery), stadium, Acropolis and other. Access to Dodoni is easy through Egnatia Odos and its distance is only 22 kilometers from Ioannina city (the capital of Ioannina prefecture).
Photos from Dodoni archaeological site.
Dodoni map