Elati village in Trikala prefecture is a famous winter resort in central Greece located in the verdurous landscape of Koziakas mountain.
Access to Elati Trikalon
Elati is traditional mountainous village with organized touristic infrastructure, very close to the city of Trikala. In specific it is only 32 kilometers from prefecture's capital with very comfortable road. From Trikala you will need to go through the small city of Pyli and on the road Arta-Trikala. After around 4 Km turn right to Pyli-Pertouli road and on 9 km you will reach Elati village. Elati is 360 km from Athens and 260 km from Thessaloniki city.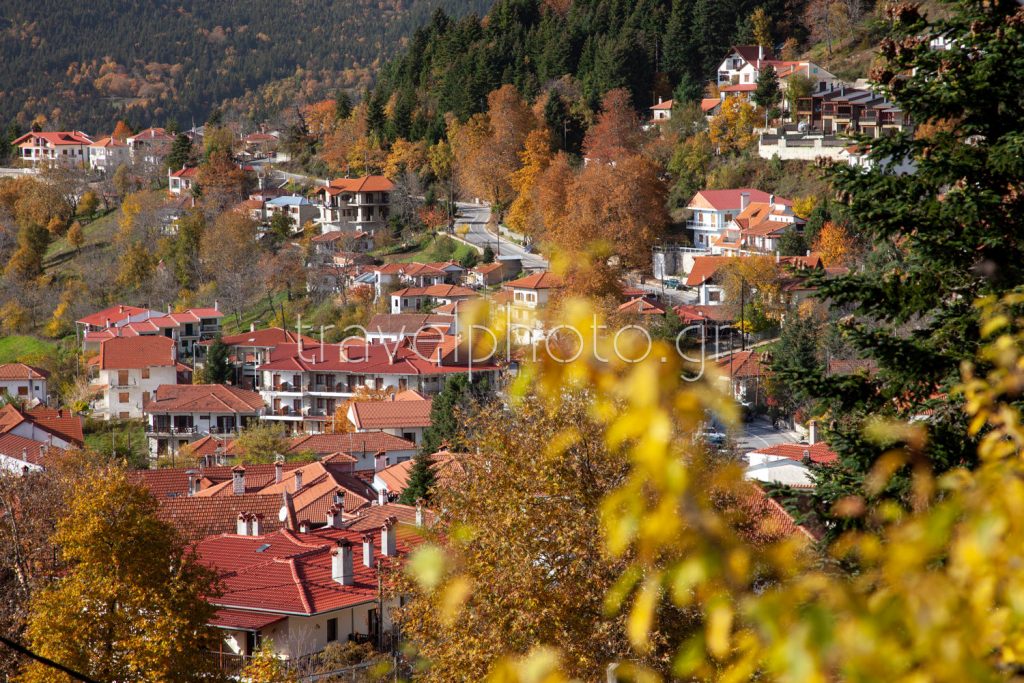 Natural landscape and things to do
Elati
is build at 950 meters altitude on one of the most beautiful
mountainous Greek landscapes
. Mountain
Koziakas
is full of tall firs and it is part of the southern regions of Pindos mountain range. In
Elati
visitors have the chance to enjoy tasty
foods
, relax on cozy
cafes
, stroll around the traditional
alleys
or the various
footpaths
around the village and stay in comfortable
hotels
and guesthouses.
Moreover those who like winter sports may visit Pertouli ski center in order to enjoy ski, snowboard or other winter sports on the slopes of Koziakas mountain. Finally, Elati is also a favorite destination in spring and summer time due to its cool climate, its traditional character and the landscape's natural beauty.
Elati photos
Elati area map
Click on the red mark to get access directions.