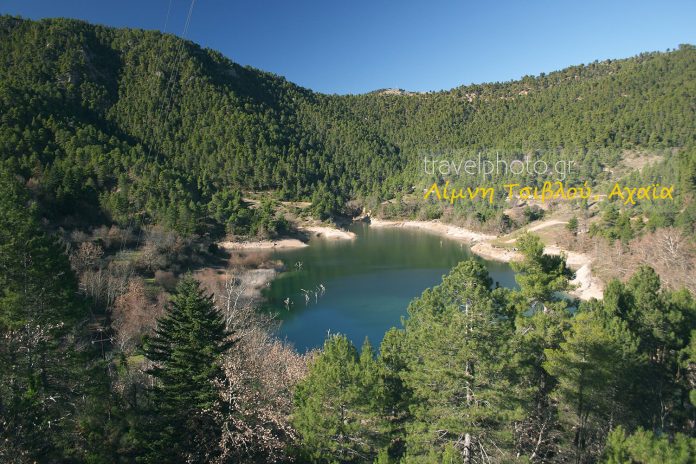 Tsivlou lake
is located on Achaia prefecture. It is the result of a destructive and deadly sliding that occurred almost 100 years ago (1913). (a similar lake creation took place in 1964 causing the natural formation of
Stefaniada lake
in Karditsa prefecture)
Tsivlou
and
Doxa lake
are two of the most beautiful
lakes in Peloponnese
.
Tsivlou lake is located at 800 meters altitude on one of Helmos mountain slopes and its depth sometimes reaches 80 meters depending on annual rain rate. During winter the snowy mountain tops and the picturesque full of forests landscape gives you the impression that this small lake is located on the Alps even though it is located only 170 Km from Athens (2.5 hours approximately from the Greek capital.)
Book your accommodation for lake Tsivlou(Tsivlos)
As you may find out there are not a lot of accommodations very close to the lake which can be taken as a good think for the lake its self and the natural environment. Hotels and rooms are not located though far away from the lake and the route to reach the lake is usually very nice (it also depends on the season or weather).
Tsivlou lake photos.
Tsivlou lake map
Click on the red mark to get access directions.