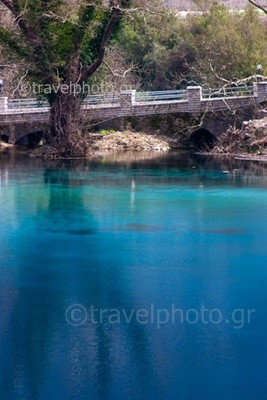 Two main rivers, Louros and Acheron along with the relatively small but beautiful Zirou lake are some of the major attractions in mainland Preveza prefecture.
Louros river
Louros river starts its course from the prefecture of Ioannina, crosses Preveza and flows after 80 kilometers to Amvrakikos bay. It was very important in ancient times since it was the major water sourse of nearby large urban centers such as Nicopolis, with a population of 300.000 inhabitants. For this purpose in 31 BC was built, by order of the Roman Emperor Augustus, one of the hugest reservoirs of the time. You can still find large and impressive parts of it near the village of St. George, in a wooded area.
Louros river springs
If you visit the ancient Roman aqueduct it is worthwhile to drive a little farther north, after the villages of Nea Mousiotitsa and Vouliasta, left, in order to visit river Louros springs. This is a small round pond in which you will see the reflected slopes of the surrounding hills. The waters have a unique blue-green color and intense clarity that you may view as you walk around this tiny picturesque lake!
Acheron
River Acheron is strongly linked to antiquity also not for practical reasons like Louros but rather for religious purposes. According to ancient Greek tradition, Charon transported through the river Acheron, the souls of the dead inside his boat to Hades. The gates to the underworld were in, known since the days of Homer, the most significant ancient necromancy, the Oracle of Acheron, which strongly opposes the passage of centuries and is located near the village Mesopotamos.
Today, the Acheron delta is home to more than 150 bird species while its famous straits, rich vegetation, landscape topography and the small waterfalls, attract thousands of visitors and nature lovers. The whole area close to the straits and the estuary belong to the European network of protected areas Natura 2000.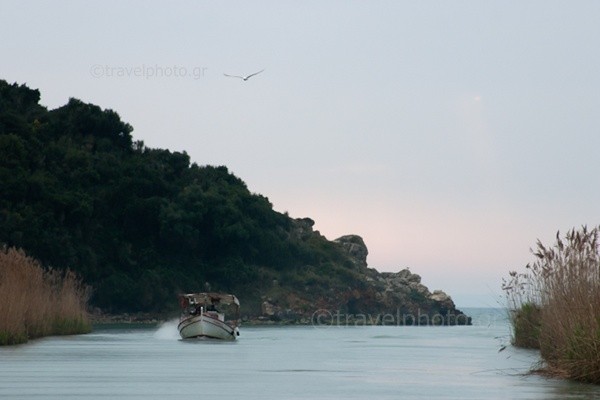 Zirou Lake in Preveza prefecture
Finally, in Preveza prefecture, very close to natural landscapes already mentioned, you will find the beautiful Ziros lake. The lake is small in size (about 1000X600 meters) with maximum depth close to 70 meters. It is relatively unknown on the tourist map of the country although year after year an increasing number of people discover its beauty.

Photos from Louros springs, Acheron river and Zirou lake