The liquid element in prefecture of Preveza is particularly pronounced as the presence of two major rivers, Lourou and Acheron, but also of exceptional beauty of Lake Ziros, offer unique emotions to the lucky visitors.
Louros River
Ο
river Louros
originates from Mount Tomaros in the prefecture of Ioannina while it flows after a course of about 80 kilometers in the Amvrakikos gulf. It has been important since ancient times for the water supply of nearby large urban centers such as
Nikopolis
, with a population of 300 thousand inhabitants. For this purpose was built in 31 BC, by order of the Roman emperor Augustus Octavius, the huge for the time
Louros aqueduct
. Large and impressive parts of it are located near the village of Agios Georgios, in a verdant area crossed by Louros.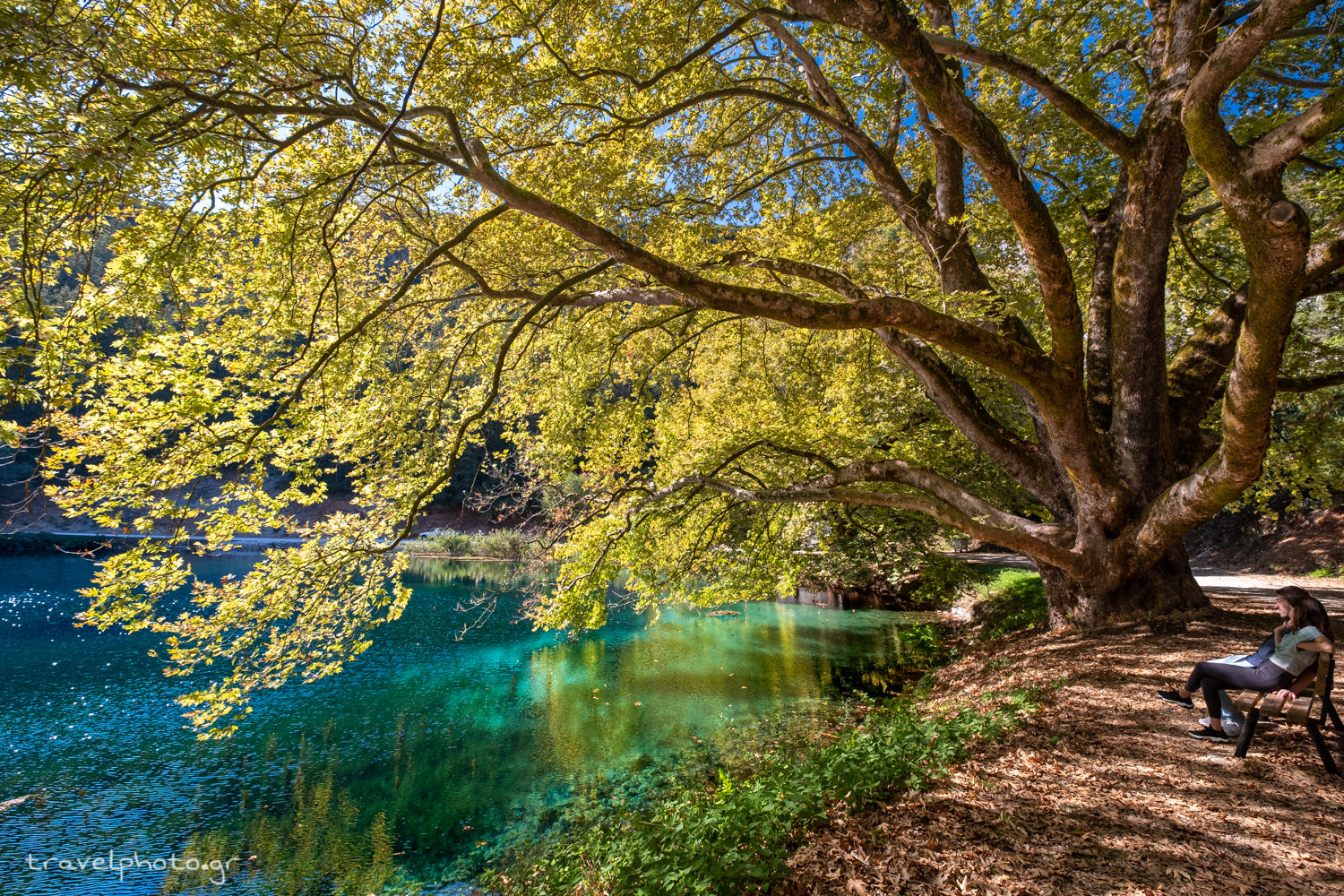 Louros fountain lake
If you visit ancient roman aqueduct It is worthwhile to drive up a little further north, after the villages of Nea Mousiotitsa and Vouliasta, on the right and visit sources of Louros. It is a small round pond in which the green slopes of the hills around it are reflected. Its waters have one unique blue-green color while the intense and rare clarity of them offers a unique spectacle worth seeing while taking the perimeter walk.
Αχέροντας
Ο Acheron river he is also strongly associated with ancient times not so much for practical reasons as Louros but for religious ones.
According to the ancients, Charon carried the souls of the dead in his boat to Hades via the Acheron River. The gates to the underworld were located in the most important necromancer of antiquity, known since the time of Homer, the Necromancer of Acheron, which strongly resists the passage of centuries and is located near the village of Mesopotamos.
Today this delta of Acheron is a refuge for more than 150 species of birds while its famous Straits, with its lush vegetation, landscaped landscape and small waterfalls, are an attraction for thousands of visitors and nature lovers. To mention at this point that the straits, estuaries and the wider area of ​​the river belong to European Network of Natura 200 Protected Areas0.
Lake Ziros
Finally, in the prefecture of Preveza and very close to the natural landscapes we mentioned you will find Lake Ziros in a landscape of special natural beauty. The lake is small in dimensions (approximately 1000x600 meters) and with a maximum depth of close to 70 meters. It is relatively unknown on the tourist map of the country, although in recent years more and more people visit it.
Photos from sources of Louros, Acheron and Lake Ziros