Galaxidi is a small but picturesque small town in Fokida with rich naval history, 2 small ports with fishing boats and taverns and a lot of interesting close destinations to visit during your stay there like Delphi archeological site and Arahova village on Parnassos mountain slopes. …
Sightseeing at Galaxidi
During your visit in Galaxidi don't forget to visit its two picturesque small ports and enjoy your coffee or launch in one of the traditional fish taverns with a great view to the usually tranquil Corinthian gulf waters, the small fishing boats and the impressive Parnassos mountain. In addition have a walk on the narrow alleys with the traditional houses, which lead on the top of the hill where you will see Agios Nikolaos temple with the beautiful interior decoration.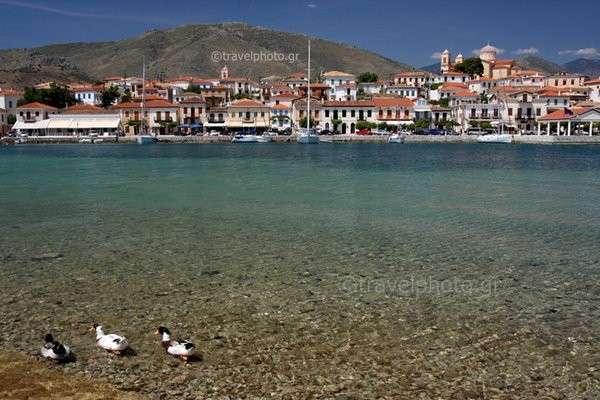 View hotels at Galaxidi below | View all Galaxidi photos | View map and get access directions by clicking on the red sign.
Access and distances to Galaxidi from Athens
Galaxidi is located 216 kilometers from Athens city and you may access it by taking the Athens-Thessaloniki highway, turn to Kastro after passing Iliki lake, continue to Orhomenos village, Livadia city and follow either the route either to Antikyra and Distomo or the one that goes through Arahova and Delphi villages.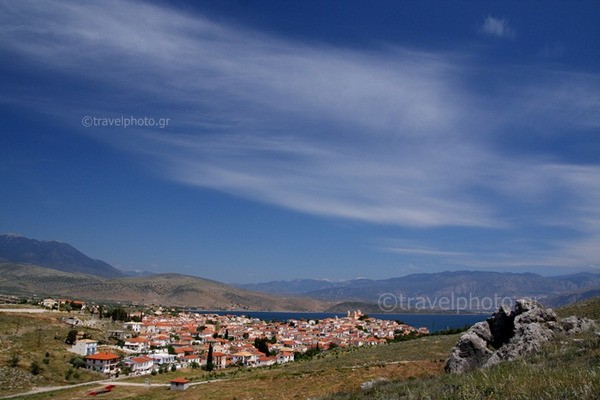 Sightseeing close to Galaxidi
Moreover, in close distance to Galaxidi there some other interesting destinations.
In 17 km you will reach the coastal city of Itea and in another 17km the world famous archeological site and museum of Delphi.
From there you may drive another 12km in order to visit the most famous winter destination in Greece, Arahova village on Parnassos mountain slopes.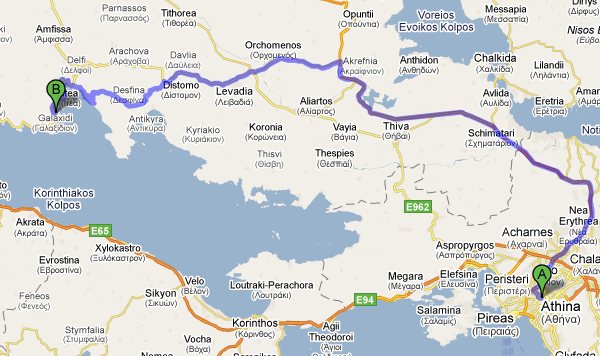 Hotels at Galaxidi
View rooms at Galaxidi from booking.com or compare all available hotels, best rates and visitors' reviews at booking.com (Galaxidi).
Galaxidi photos
Return to Galaxidi photo section
Galaxidi map