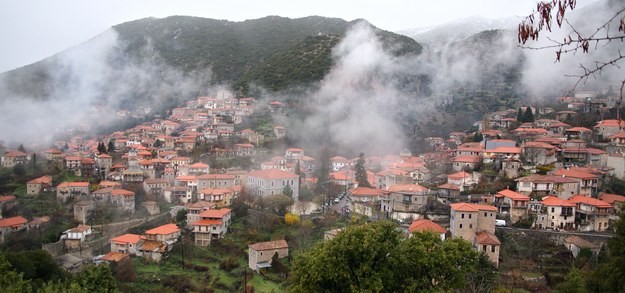 CARNIVAL & CLEAN MONDAY 2014 IN STEMNITSA
UPDATE:
this is the 2015 carnival brochure (in Greek) in pdf format: apokries Stemitsa 2015 Carnival of '12 we matched "Koutroulis" (traditional carnival wedding) with bells, donkeys and devils! Carnival of '13 we baptism the first-born son, along with goats, breast-feeding nymphs and Pan in the flesh, as the godfather and the name of the child "Koutroulakos"! This year "Koutroulakos" is Coming of Age and the "Great Romance" takes place in Stemnitsa's square Sunday March 2nd at 12:30 noon ! Open your chests, improvise and just come to have fun with tabors and warm "tsoukalokafto"!
For the evening we suggest to watch the Carnival Parade of Dimitsana (next village, 8km away) which ends in a fanciful burning of "Makaronas" (the so called embodied spirit of Carnival). On Clean Monday, March 3 , the table will be ready in the square again, from 11:30 in the morning , with all the goodies of local meatless cuisine to taste and why not rejoice and sing and dance ! We expect you!!!! Local Council, cultural club " Ypsountas ' Owners Association of Tourism and Catering Business, Silverysmith School, Folk Museum, Church Council Under the auspices Gortynia's Municipality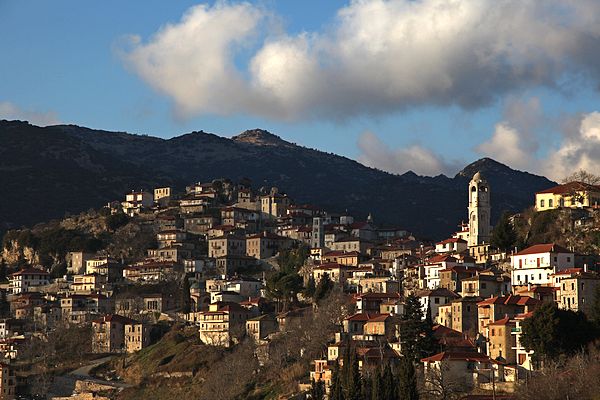 Access information to Stemnitsa
Via Athens-Tripoli-Chrysovitsi (198 km) or Athens-Vitina-Dimitsana (212 km). Take the second way during winter and snowy periods since the way through Chrisovitsi is more mountainous.
Stemnitsa map