A small green paradise, scattered by ponds and waterfalls waiting for you at Polylimnio Of Messinia.
Access to Polylimnio.
The location of its gorge Polylimniou is located about in the middle of the main road Messina - Pylos (or Kalamata Pylos). Specifically in the village Barracks you will turn for the village Dawn and from there there are signs that will take you after a few hundred meters to the car park (there are two points to which we will refer later).
Accommodation near Polylimnio | Photos from Polylimnio | Area Map

The Barracks are 20 kilometers from Messina, 21 from Gate, 31 from its capital Messinia her city Kalamata. From Athens, Greece for Polylimnio you will need to travel about 260 kilometers.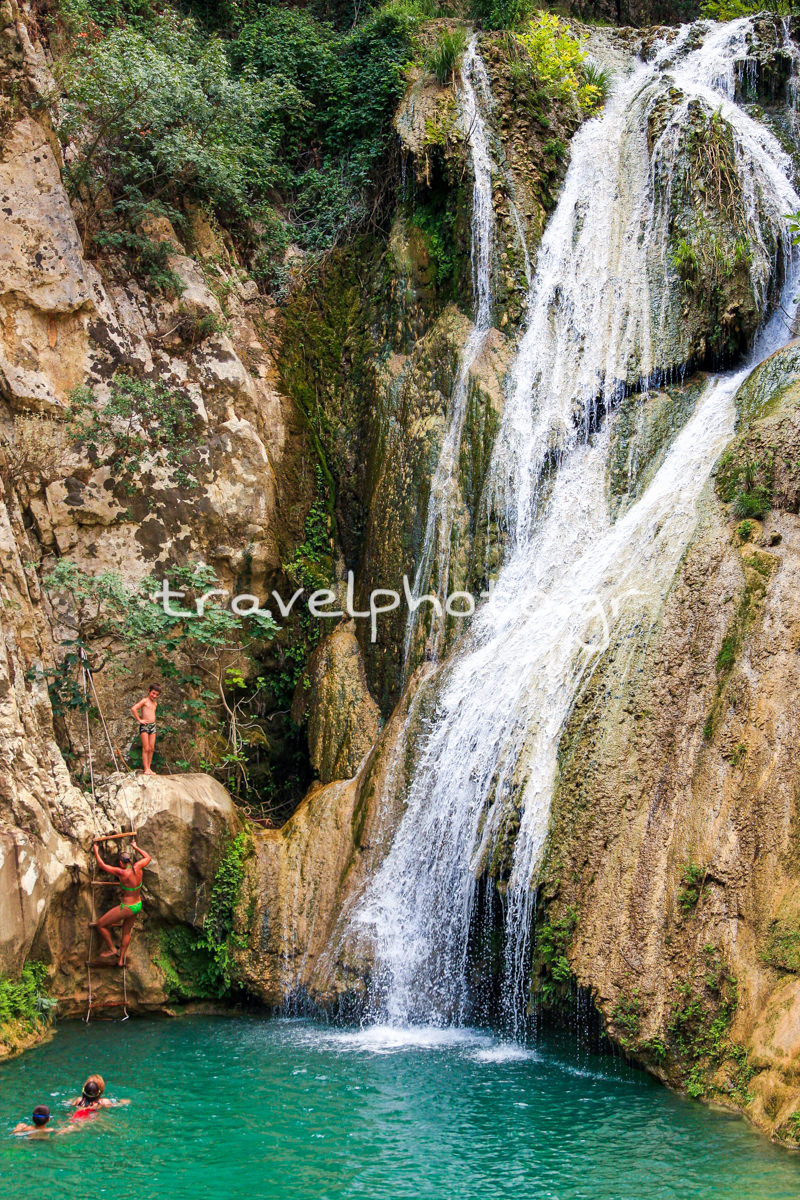 Ponds and waterfalls.
The access from the parking lot to the first lakes and the small path is very easy while when you enter the path all you have to be careful is not to slip. On the path in some more difficult places there are metal supports that help a lot on the way up.
The first images from Polylimnio they are very beautiful but you better go upstairs to see something you probably would not have expected to see. You are going through one of the first big ones Lakes, that of Italian and go up to the lake Καδούλα. From there the spectacle is amazing as you will see in front of you spread others ponds with dozens of little ones waterfalls while frames of images are completed by a large cataract which can hardly be seen between the leaves of the trees and the riparian flowers.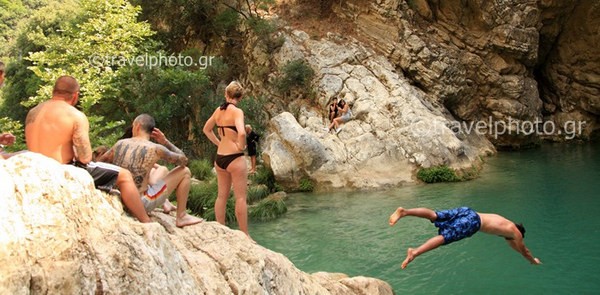 Continue the climb and enjoy the beautiful Lake Bucket with its imposing large waterfall, the crystal clear waters and the steep cliffs that rise above its waters.
Swimming pool in Polylimnio.
All of these elements will lead you to think about whether you should dive in its waters or not. Some daredevils will not think about it at all and will suddenly feel the cold of its waters waterfall. Of course, no matter how much you think, this is something you can not avoid, so make the decision and enjoy swimming and diving from the rocks of Lake Kadi.
If you want to enjoy a natural massage you can approach the point where its waters fall rapidly waterfall (from a height of more than 20 meters!) while right next to it you will see escalator which will lead some to the first nice spot dives.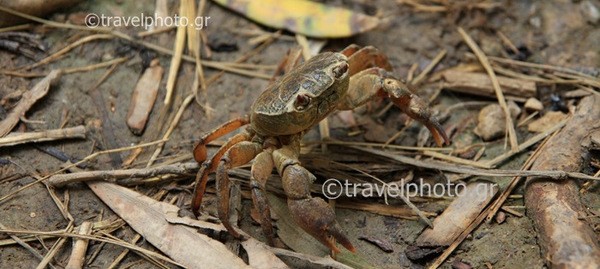 There are of course some who want to fall from above and climb to the left of the first point to offer vivid images to those who have just climbed to enjoy the scenery or a simple swim in Kadi. (The photos you will see below are indicative.)


Accommodation near Polylimnio
The Polylimnio is very close to its popular and beautiful destinations Messinia. Solutions and suggestions accommodation are too many and you can start your search below
Accommodation in:
The distances are to the nearest village, the Dawn. For more access information you can also refer to map below.
Mavrolimna!
Apart from the point we described, there is another quite large parking lot in the second parking lot Lake-swimming pool with much easier access. Is Black Lake (Mavrolimna is probably above Kadi, we could not verify this since we did not continue the climb higher. From the map as it is at the entrance of the gorge and which you will see on photos below, we conclude something like this) and is offered for endless moments of relaxation or picnic next to its calm waters.
In both areas be careful not to press any of the big ones crabs of the lake while in Italian lake we also photographed one water snake (light).

Do not forget to see or visit Messinia
Some of the most important destinations in this beautiful prefecture of Peloponnese that you should not miss:
Photos from Polylimnio, Messinia
Area map and access tool to Polylimnio, Messinia