View an extensive photo journey to some of the most beautiful and renowned beaches of Lefkada island.
Porto Katsiki, Egremnoi and Kathisma beaches will be only the beginning of your dives to the unique blue color waters on the numerous Lefkada beaches.

Although
Lefkada
is an island you do not need to take a boat in order to reach it.
It is very close to the mainland so there is a small bridge that connects the two parts. As a result you may reach it using your car or the public transportation ie the public bus (visit http://www.ktel-lefkadas.gr/, unfortunately only in Greek).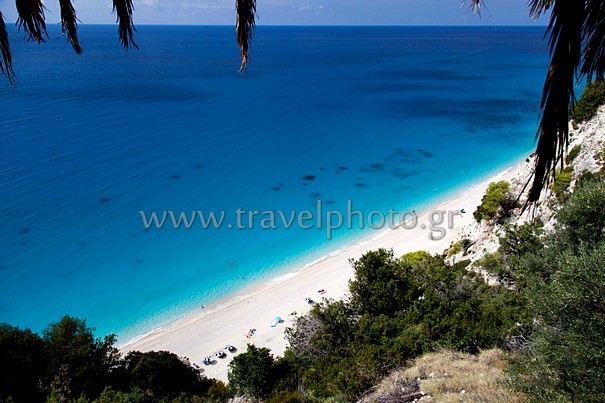 From Athens, one way ticket on the public bus costs 33.8 euros (June 2013) which is ok for the distance it covers.
There are 4 daily routes from Athens to Lefkada.
For more info please call
Lefkada Ktel busses: 26450-22364 //
Athens Ktel buses: 210-5150108.
Photos from Lefkada island beaches
Return to photo section
Lefkada map with beach locations
Rooms to let in Lefkada island