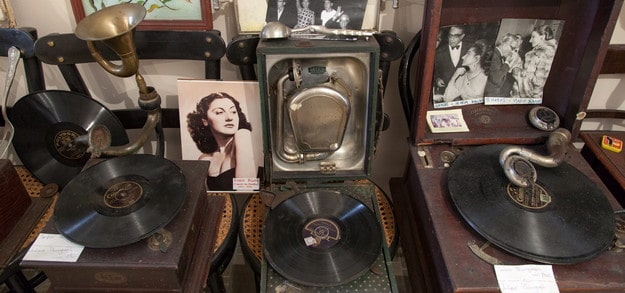 Phonograph museum in Lefkada
island is a very small but quite interesting private folklore museum in the capital city of
Lefkada
island with many interesting exhibits that depict a great part of
Lefkada's
island modern history.
It was founded in 1980 by mr Takis Katopodis and since then he manages to keep it open every year by as he told as, the selling of various music cds with old traditional Greek music. Phonograph museum in Lefkada is located inside the small alleys of the Lefkada's capital and old city very close to the central pedestrian street known as "Pazari". You will probably listen to old Greek music that will guide you there or just ask the locals in order to find it. In order to get a first look check our map at the end of this article, below photo section.
In Phonograph museum in Lefkada you will see apart from old phonographs and grammophones, old musical instruments like violins and laternas, photos and diary notes from the famous Greek poet Aristotle Valaoritis, Venetian banknotes and musical instruments from the Venetian castle (1800AD), photos from the world famous soprano Maria Kalas who sung in 1964 in Lefkada island, accompanied by her husband Aristotle Onasis, Eptanisa island constitution and various staff used in everyday life in the island.
Entrance to the museum is free
Photos from phonograph museum in Lefkada
Lefkada city map