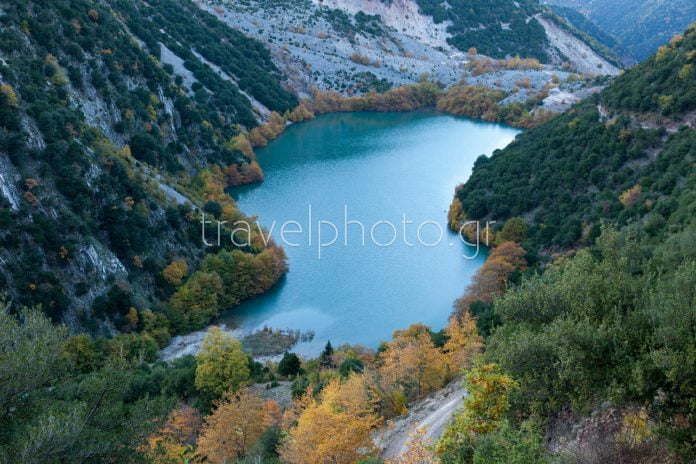 Stefaniada lake
is located on the mountainous area of Karditsa prefecture and is one of the smallest natural and beautiful
lakes
in the Greek countryside. It is the result of a natural disaster that took place in the area in 1964 when the mountain slope slided and blocked the passage to a small stream.(almost the same way that
Tsivlou lake
was formed 100 ago) Since then the landscape has been deeply enriched by the presence of this tiny but so pretty lake which is probably best to visit during autumn when the variety of nature's colors is so intense, adding to the already picturesque setting.
Access to Stefaniada lake is not among the easiest since there is a long part of dirt road which is good to avoid with a conventional car or motorcycle after rain since the road mud may cause you some troubles. It is located approximately 62 km from Plastira lake (Pezoula village) and 72 km from the capital city of the area, Karditsa.
If you reachStefaniada lake do not forget to also visit Spilia monastery which was build on the beginnings of 17th century and offers an amazing view but also historical information about the surrounding area.
Photos from Stefaniada lake and the way until there
Stefaniada lake location
Drone video over Stefaniada lake and the region.