Ioannina lake with the romantic walks during misty mornings and its small but rich in myths and traditions island of Kyra Frosini, are the city's pride.
Ioannina (Giannena) is the capital of the prefecture, the biggest city of Epirus and the commercial and cultural centre of the entire north-western Greece. Built at an altitude of 450 meters on the banks of Lake Pamvotida which supplies the city with centuries of myths and traditions that transcend the borders not only of the prefecture but also the whole of Greece.
Available hotels in Ioannina || View Ioannina lake photos || Area map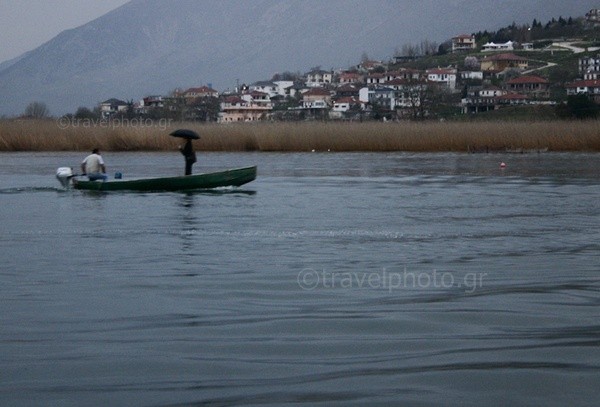 The story of lady Frosini
The most famous and sensational story is that of Lady Frosini (Kira Frosini). A love story between the independent and provocative, for the time, spirit of Lady Frosini and the married the son of Ali Pasha (the Turkish area ruler), Mukhtar. Ali Pasha was forced by his family and his wife's son, captures Kyra Frosini along with 17 other women and condemned them to drowning in lake Pamvotida.
Fate, however, did not reserved to itself a better chance since after 20 years, due to a conflict he had with the Sultan of Constantinople, was beheaded on the lake's island.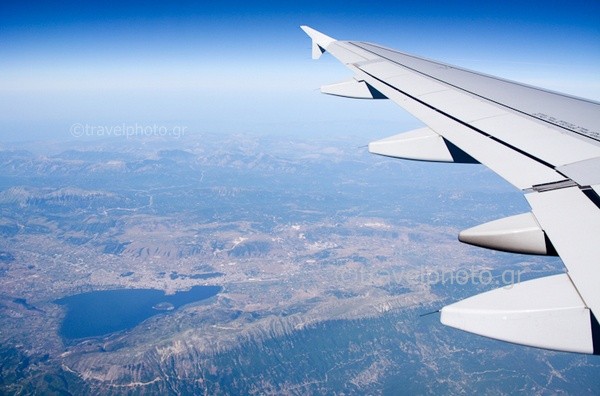 Lady Frosini island on lake Pamvotida
The islet, known as the island of Kyra Frosini, is in recent years a magnet for visitors and inhabitants of Ioannina. The boats sail from the pier and travel through the lake lasts just 10 minutes. Over the small island you will find a beautiful and picturesque small village, one of the few inhabited lake islands with houses, restaurants that serve dishes with eels, frogs and trout, several excellent shops selling folk art products and a few cafes in the beautiful town square, with delicious Gianniotika (Ioannina city) sweets waiting for the lucky one who will taste them. We bought some and really regretted it for not buying double quantities.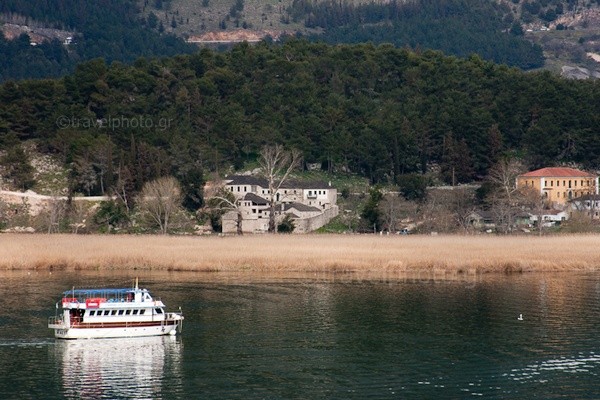 Visitors can enjoy a stroll through the cobbled paths of the village, (no cars on the island) and visit the museum of Ali Pasha where he met a tragic death by Turkish soldiers. In addition, the island has 7 monasteries which host a big part of Ioannina city's culture expressed by great post-Byzantine frescoes. The visit to the Monastery of Prophet Elias, the highest point of the island, will offer you a unique view of the lake, the city and the imposing surrounding nature.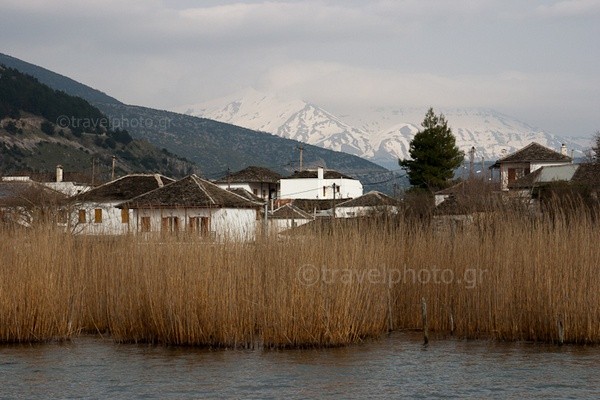 Ioannina city
has many more attractions to visit besides walking around the
lake
or visiting its small
island
. To these however,
Ioannina
owes much of being known as one of the most picturesque Greek cities.
Accommodation and hotels in Ioannina
View all available hotels in Ioannina city and get the best price from booking.com – Ioannina city

Ioannina lake map
Click on map's red mark to get access directions.

See also
Photos from lake Pamvotida and its small Kira Frosini island.