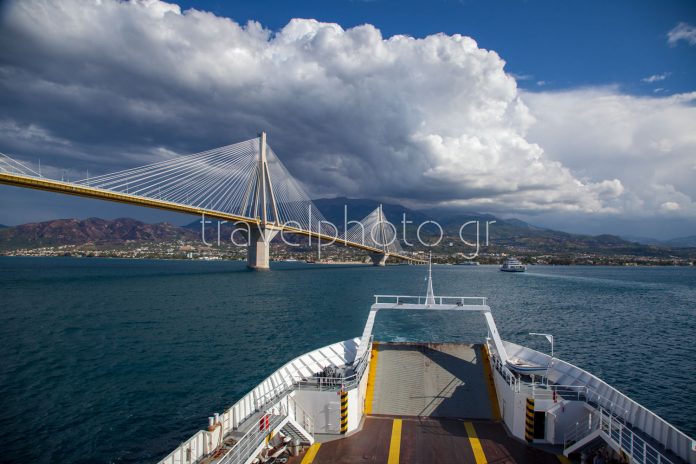 Rio-Antirio bridge
connects Peloponnese to the west Greece and from there to the rest of Europe. The original idea of constructing this 3km crossing belongs to Charilaos Trikoupis when in 1889 he officially proposed this in the Greek parliament. Many things took place during the following 100 years, but it was in 1997 when the official
bridge
foundation took place. It was after 7 years and in specific one day before the opening ceremony of the 2004 Athens Olympic games that the bridge was ready and given to the Greek public.
Rio-Antirio bridge is the longest multi-span cable stayed bridge of the world with the base of its foundations 65 meters below sea level. In addition, their diameter is the largest in the world as it reaches 90 meters! What matters more though is not the technicalities but the fact that it is considered one of the most secure bridges in the world against earthquakes, typhoons, even against huge tanker crushing on its foundations.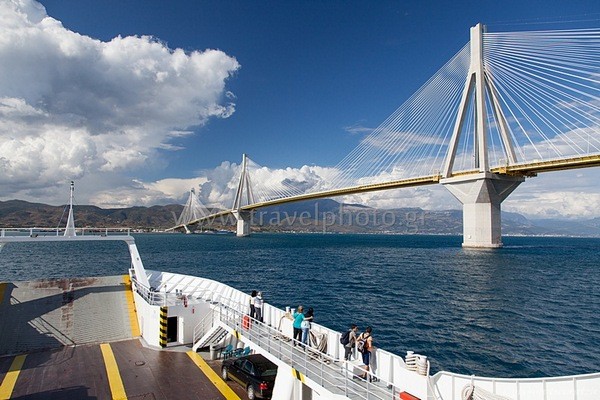 Single price crossing is not cheap thought for the Greek financial standards as it costs 13.2 euros for a car driver to use
Rio-Antirio bridge
. Things are much better for motorcyclists as it costs them only 1.9 euro for a single crossing. There are additional packages for multiple crossings also. For more details visit the official website at
www.gefyra.gr
.
Finally, if you have spare time and need a more interesting view of this colossal construction miracle, you may use the small boats that offer an alternative way to go from Rio to Antirio or the other way around. It only costs 6.5 euros for a 2 passengers with car, it takes 30 minutes but the view and tha chance to have great photos from Rio-Antirio bridge may be worthy of this extra time. Moreover a visit to the old city of Nafpaktos and its medieval castle on the top of the pine tree hill will offer you magnificent view to Rio-Antirio bridge and the Peloponnesian coasts.
all info and prices are taken during September 2012.
Photos from Rio-Antirio bridge
Rio-Antirio bridge map