Η Andritsaina is a small town on the border of the prefectures of Ilia and Arcadia (it belongs administratively to Ilia) that stands out as its dozens of old houses and mansions with their tiled roofs can be seen from afar. It is built amphitheatrically on the slopes of Mount Lycaea at an altitude of about 750 meters.
Photos from Andritsaina | Accommodation in Andritsaina | Map of Andritsaina
It is worth walking and climbing the highest alleys to enjoy the view of the wider area and the settlement which, although completely burned by Ibrahim's troops in 1826, with the passion and courage of its inhabitants found it again. liveliness and its traditional character.
Η Andritsaina is usually an intermediate destination for its unique ancient temple Epicurean Apollo which is located in the area Vasses 14 km just from Andritsaina. In addition, it can be the basis for visits to Neda, the legendary river that flows through the homonymous and unique canyon.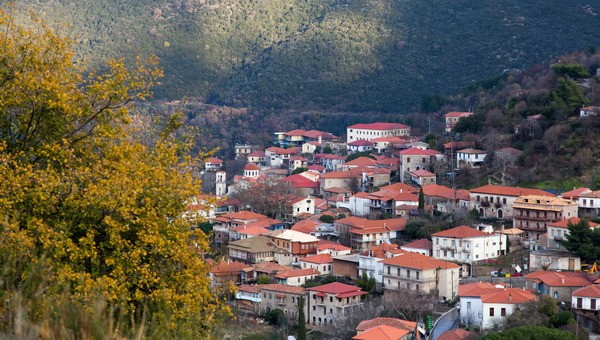 However, it is worth spending more time on Andritsaina as in addition to the mansions and its Peloponnesian architecture, you will have the opportunity to visit public Library in which you will find rare manuscripts and editions from the 15th century as well as documents of the highest historical importance related to the French and Greek revolutions.
Accommodation in Andritsaina
Hostels and rooms in Andritsaina or the wider area.
Andritsaina Folklore Museum
In addition, in
Andritsaina
you will have the opportunity to go through and
folklore
in addition to the traditional costumes and a host of ceramics, photographs (and by Fred Boissonnas), lithographs and others related to the life of the people of the place. more information at
www.andritsainamuseum.gr/
)
If after all this you are thirsty you do not have to visit its trademark Andritsainas, the Trani Fountain with the 4 stone "fountains" built in 1724!
Photos from Andritsaina
Map of Andritsaina